10 stars you didn't know released an album
|
Poldark returns to BBC One this weekend, with Eleanor Tomlinson reprising her role as the fiery Demelza.
Yet the bodice-ripping Cornish drama isn't the only thing on the actress's plate. She is also set to release her debut album: A collection of "folk-ish" covers, according to her collaborator Anne Dudley. Who else has dabbled with a musical career?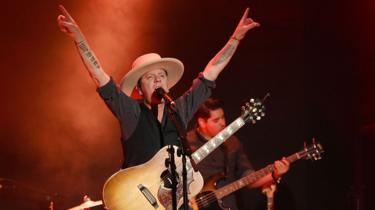 Kiefer Sutherland is another actor who dabbles with music. The 24 star will be at Glastonbury this month, performing on theField of Avalon alongside the likes of Sophie Ellis-Bextor.
Time will tell if there will be murder on the dance floor when he appears. Just for the record(s), here are 10 more celebrities who have tried their hand at making albums you might not have known about.
Kevin Bacon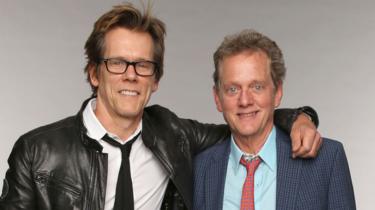 Known for his roles in such films as Footloose and Apollo 13, Kevin has also become a familiar face on UK TV screens of late thanks to his commercials for a certain mobile phone network.
But he has also released seven albums with his brother Michael that span folk, rock, soul and country – a fusion they have dubbed "Forosoco".
In an interview last year, Bacon admittedhis celebrity status was useful to the band, saying it helped "get a few people in a few seats".
"The job is for those people to leave, and the next time we come through town they say, you know what, I saw these guys, they're actually pretty good."
Watch the video for The Bacon Brothers' latest single Broken Glass.