See the Insane, Private Island Resort Where Miranda Kerr and Evan Spiegel Honeymooned
|
You've Got to See the Insane, Private Island Resort Where Miranda Kerr and Evan Spiegel Honeymooned
E! News can confirm the pair celebrated their nuptials on Laucala island resort a private island resort in Fiji that can cost anything from $12,800 to $60,000 per night.
For that hefty price, the island features lush rainforests and deserted beaches, but better than anything, it offered them total seclusion as it can only be accessed by private aircraft.
In 2003, Billionaire Red Bull founderDietrich Mateschitz bought the resort where he still maintains a private residence. According to Harper's Bazaar, this is where Kerr and Spiegel stayed, which would make it even more private as any guests who want to stay at the house have to be personally approved by Mateschitz.
Take a look at some photos of the insanely gorgeous resort by scrolling below…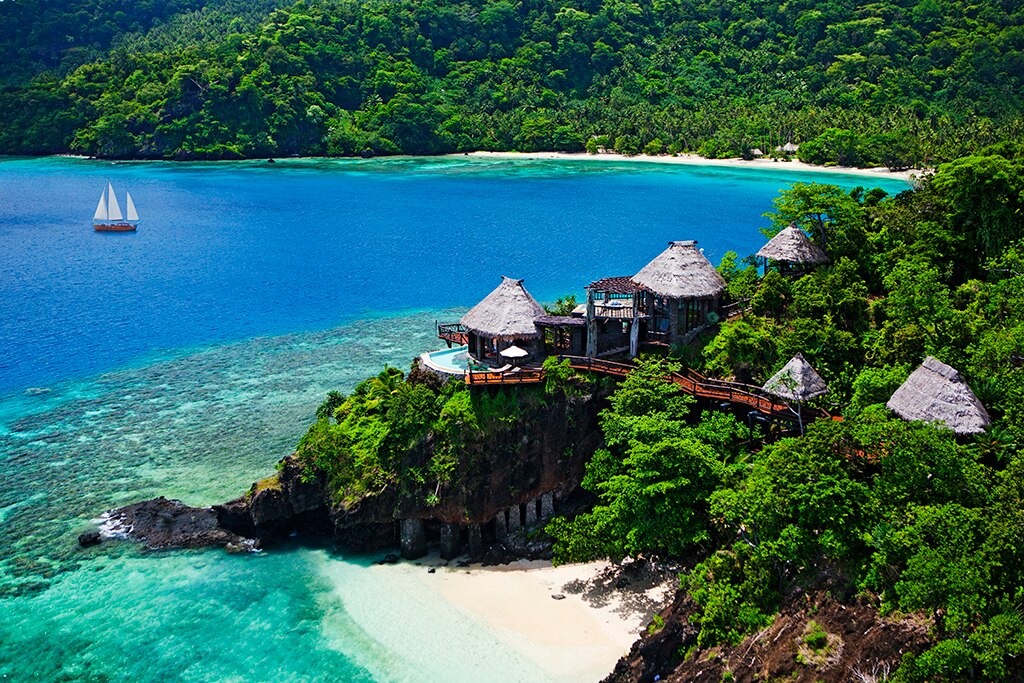 Laucala Island
Private Fiji Villa
The couple enjoyed their own private villa, which is part of just 25 other villas in the private island resort.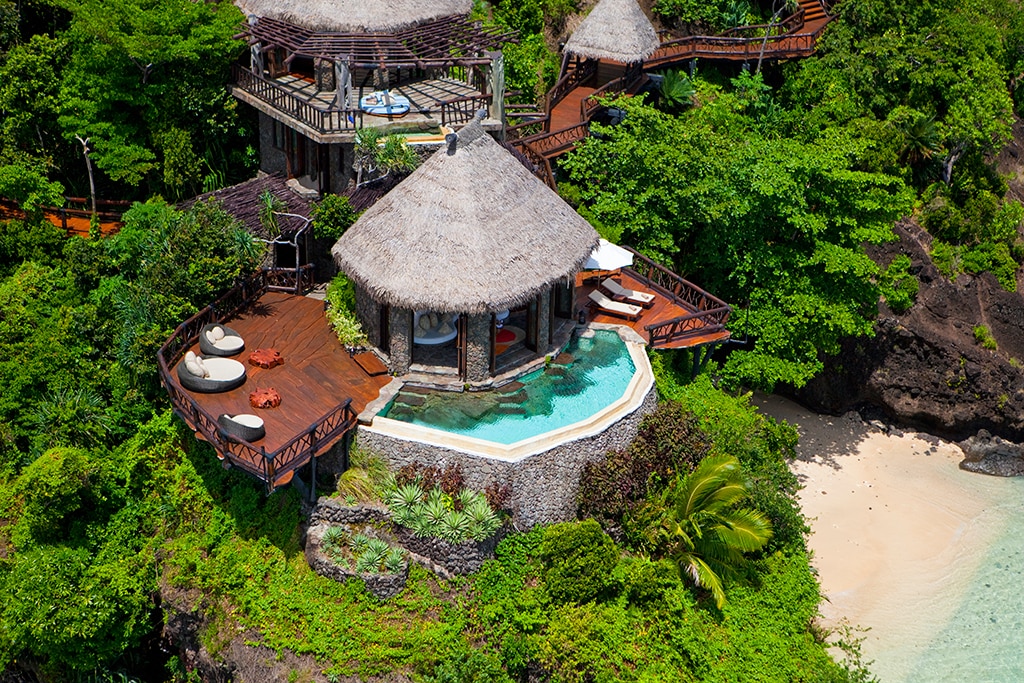 Laucala Island
Infinity Pool and More
Not only did the couple enjoy their own infinity pool, but they also got to take in the 360-degree views of deserted beaches and lush rainforests.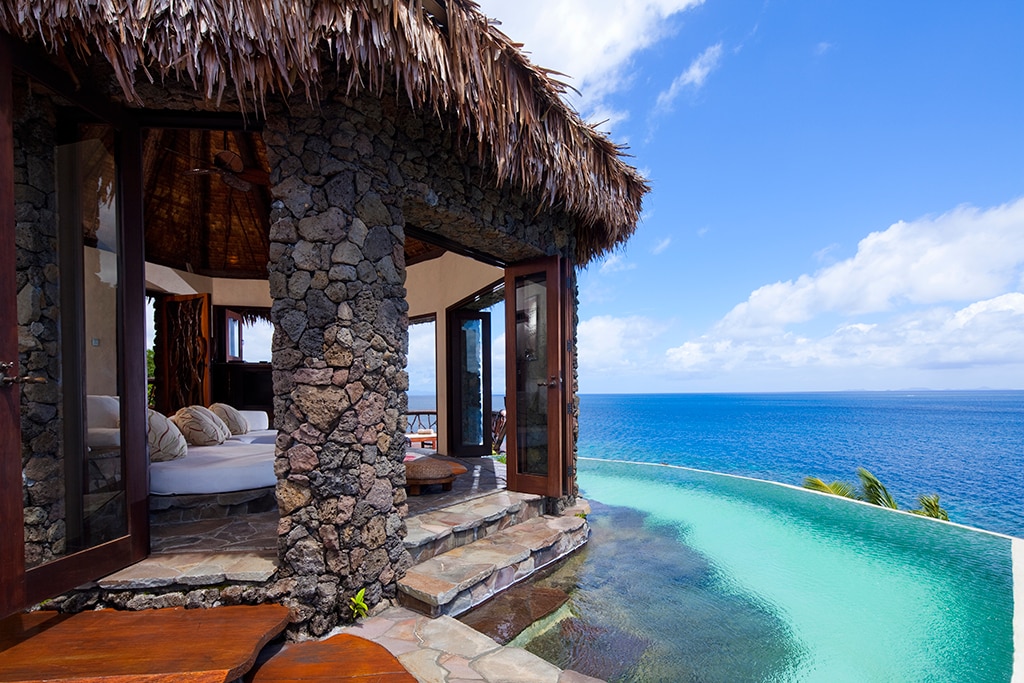 Laucala Island
Floor-to-Ceiling Views
Each villa comes with floor-to-ceiling windows that open out to the fresh Fiji air.
Romantic Ambiance
The bed faces out toward the massive windows, which undoubtedly added to the couple's romantic stay.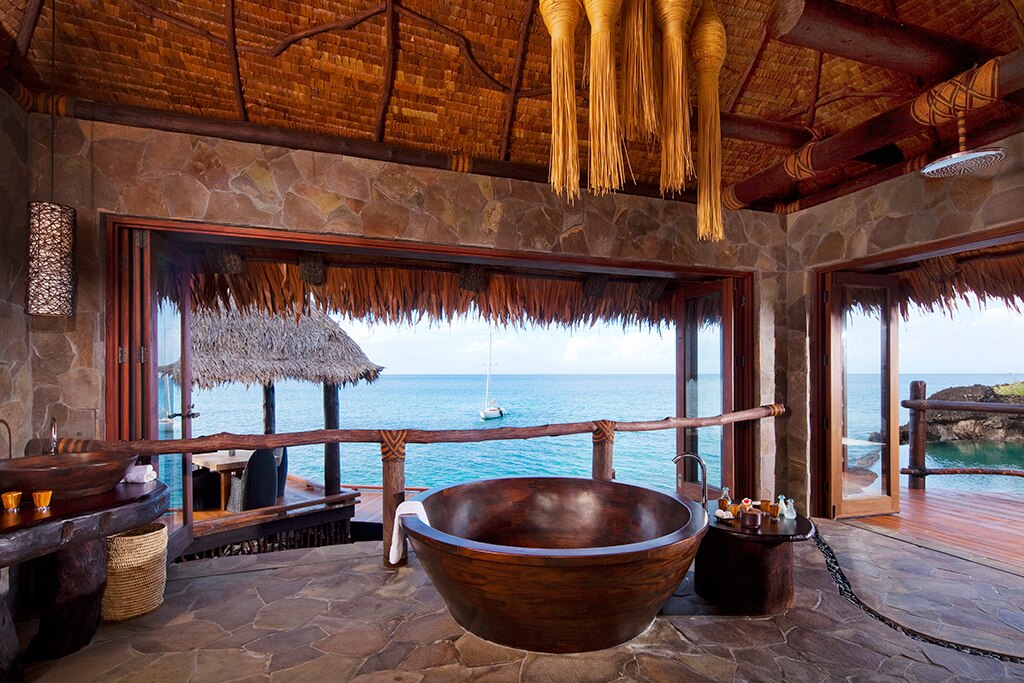 Laucala Island
Soaking Bath
It also come complete with a bathtub that overlooks like sea.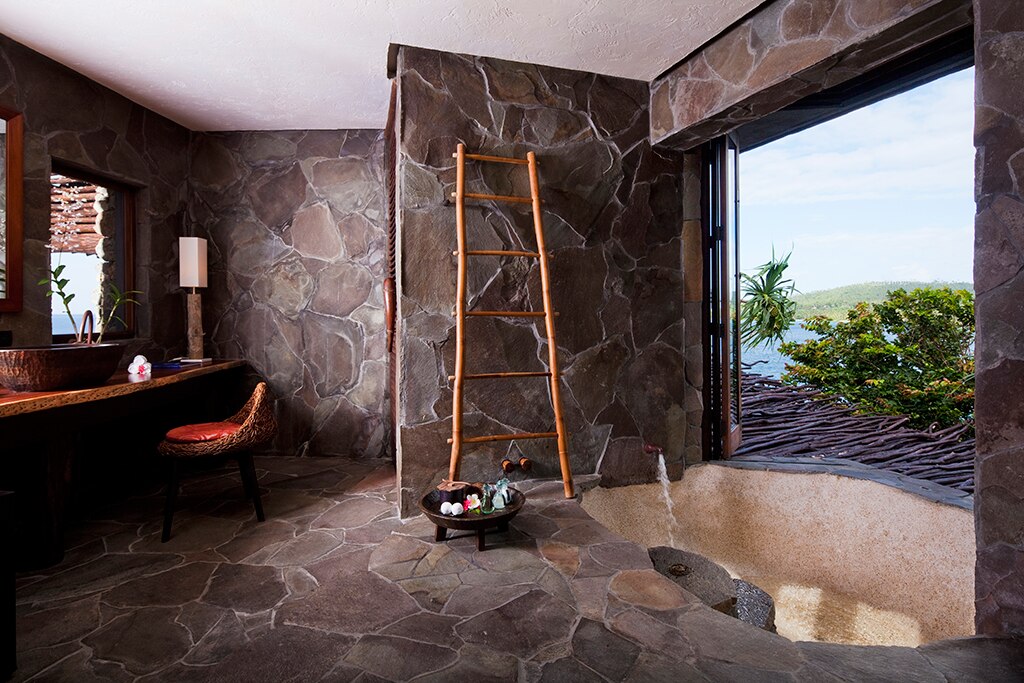 Laucala Island
Complete Privacy
The resort offered total privacy to Kerr and Spiegel as it can only be accessed by private aircraft.
Impeccable Sights
From sunsets to rainforests to private, sprawling beaches, absolutely nothing can beat the scenery surrounding the resort.